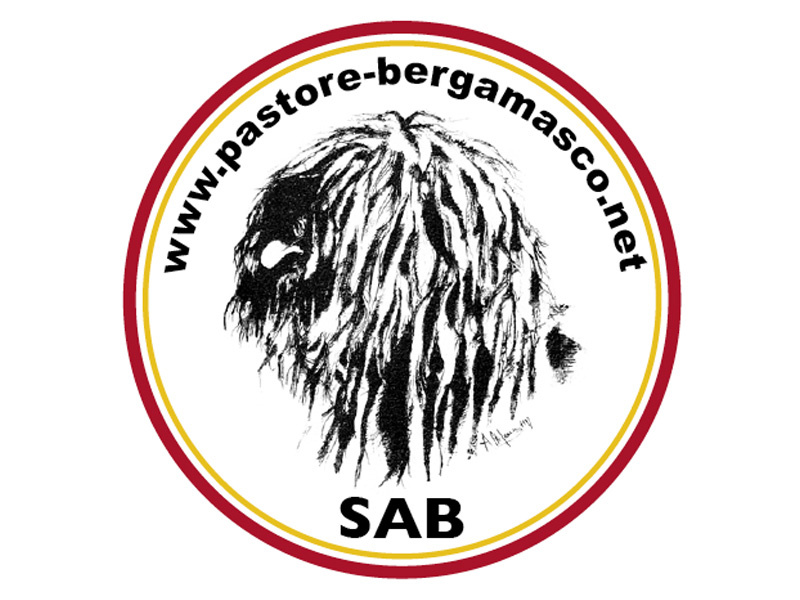 Breeding
Breeding means selecting your dogs with passion and in favor of the desired trait of morphology, temperament, work and health, preserving the typical characteristic of the breed. There are not many Bergamasco breeders worldwide. Breeders distinguish their produce by adding an affix or prefix to the name that could be considered a quality trademark and that is granted by the FCI, International Federation. A good breeder  attends shows, breed Club shows and herding test and trials, confronting himself  sportingly with other breeders.
Usually the breeder is a reference to turn to when adopting a Bergamasco if you have any questions, explanations and enquiries and often one establishes with him/her a connection and friendship that last a lifetime. Get in touch with him/her whenever you have any doubts, he/she will be happy to help you and also to have updates on their dogs and will be helpful with the selection.
SAB is working on a project to improve, spread and to make known the Bergamasco, cooperation not only from breeders, but also by enthusiasts even if potential towards this breed, will contribute to the future of the Bergamasco and the interaction with Bergamasco owners, with their breeder and our association SAB, will be of extreme importance.
The Bergamasco Sheepdog is an Italian Breed
The following are links of Bergamasco breeders, our members present in Italy and worldwide:
Corte Romane
Dell'Antica Priula
Di Valle Scrivia
Luna di Lana
Lupercali
Terra Pecoricca NL
Bergamascos of London UK
Ancient Eyes Bergamascos USA
Spellbound Bergamascos USA
Windyhill Bergamascos USA


Litters

Breeders members of SAB who would like to advertise their Bergamasco Sheepdog litter can write an e- mail to the following address:

segreteria@pastore-bergamasco.net

Litters of breeders with registered name

The affix is the denomination of breeding kennels who wish to distinguish their produce. It is personal,  lasts a life time and is granted exclusively by FCI.